Emergency crews mount rescues in flood-stricken regions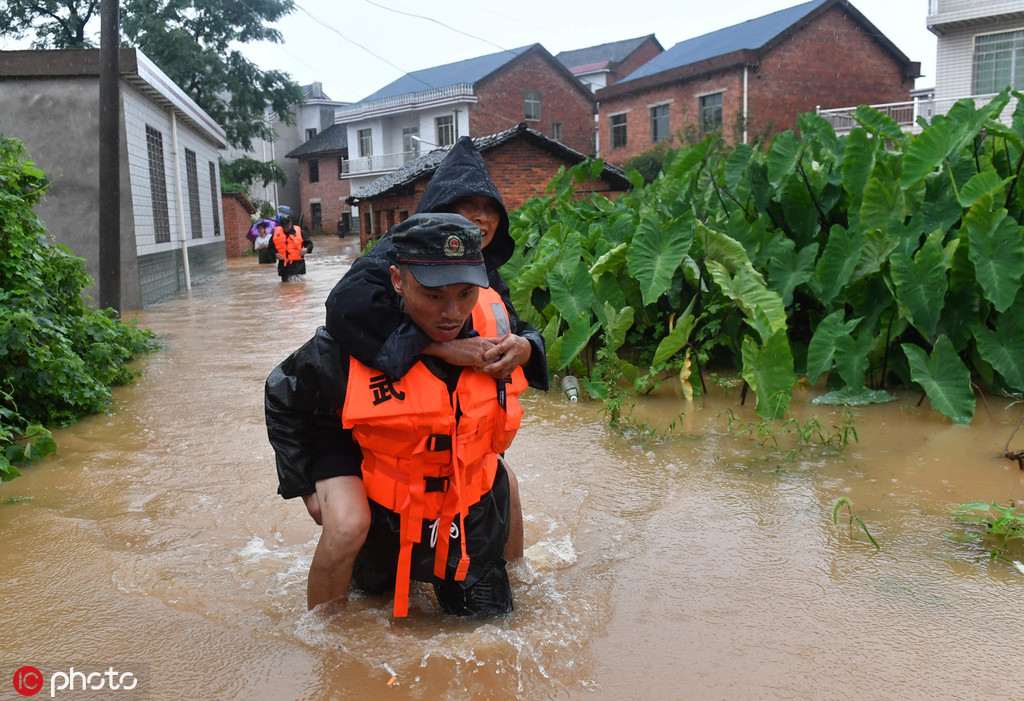 Continuous downpours in recent days have triggered serious floods in many regions in Central, East and South China, including Hunan and Jiangxi provinces, and Guangxi Zhuang autonomous region.
In the rescue work that often follows heavy rains, armed police officers and firefighters in bright orange life jackets are seen everywhere. Holding babies in their arms and carrying the elderly on their backs, they have garnered respect and affection nationwide.