New energy vehicles buck downward trend
China's new energy vehicle sales performed well in April, despite the continuing downward trend of the automotive market, Securities Daily reported on Wednesday.
From January to April, the country's NEVs market experienced strong growth of sales and production, recording a year-on-year increase of 59.8 percent and 58.5 percent, respectively, according to China Association of Automobile Manufacturers (CAAM).
China sold 97,000 NEVs last month, an increase of 18.1 percent year-on-year, while the output reached 102,000, up 25 percent compared with a year earlier.
Pure electric vehicles saw a rise in both sales and output by 9.6 percent and 28.2 percent, respectively, to 71,000 units and 82,000 units in April. Besides, about 26,000 plug-in hybrid vehicles were sold during the same period, surging by 50.9 percent from a year earlier, and the output increased 13.6 percent to 20,000 units.
However, statistics also show that the total vehicle sales in the first four months of this year stood at 8.35 million units, a decrease of 12.12 percent compared with last year. The country produced 8.39 million units during the same time, down 10.98 percent year-on-year.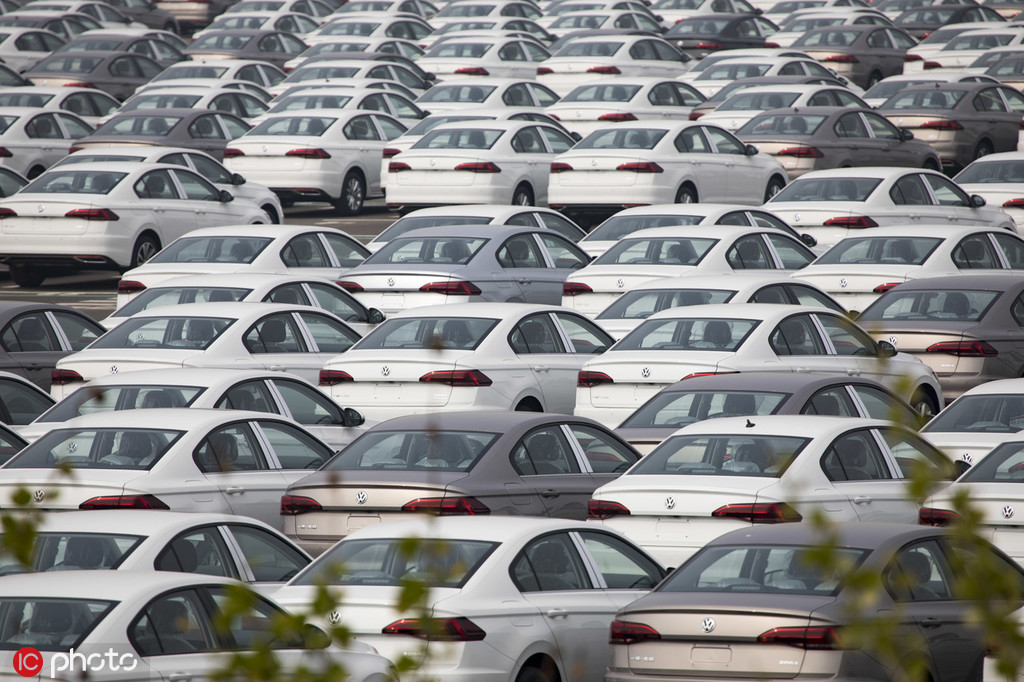 In April, China's total vehicle sales fell 14.61 percent year-on-year to 1.98 million units, and the output dropped by 14.45 percent to 2.05 million units.
The sales of self-owned brands passenger vehicles totaled 584,700 units last month, a decline of 27.88 percent year-on-year.
The downward trend will linger in the first half of the year until July or August, when the market may see a recovery, Xu Haidong, assistant to the China Association of Automobile Manufacturers' secretary-general, told the newspaper.
The reason for the slowdown in China's automotive market lies in the lack of consumer confidence, according to CAAM. In addition, the upcoming stricter Nation VI emission standards, market expectation for the country's stimulating spending policy and a strong wait-and-see mood, are all contributing to the bleak picture, the association said.
With the actual policy effects from tax cuts and fees reductions, a promising consumer market boosted by infrastructure investment, the country's automobile market will have a stable development throughout the year, said the association.