Roses bring sweet smell of success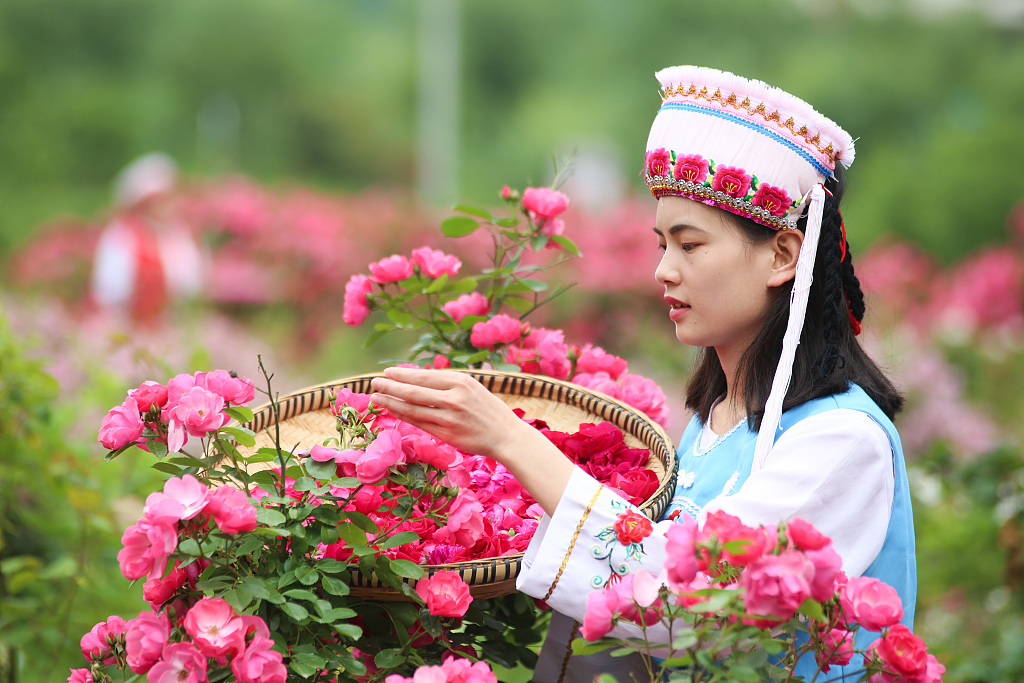 Villagers in Mabaizhai village, Bijie city, Southwest China's Guizhou province, began growing edible roses under the guidance of the local government to boost the local economy.
The rose field, spread over more than 133,333 square meters, produces around 75,000 kilograms of roses each year.
The roses are processed into rose tea, rose cakes, rose wine, rose vinegar, and rose snacks, commodities which have become a major source of income for villagers.